Adjacent to the Othello light rail station, Othello Square will co-locate a mix of vital amenities, including affordable retail space, an early learning center, a high school, a business incubator, cooperatively owned and mixed-income housing, a health clinic, and a multicultural center on one 3.2-acre campus. Named Othello Square by community members, this unique development is the result of a collective community vision. HomeSight Opportunity Center will be its centerpiece.
An economic and cultural anchor for Rainier Valley
More than 350 onsite jobs, healthcare, education, social inclusion, and ownership will provide stability and a foundation for wealth creation. Othello Square residents and Rainier Valley community members will have the power to stay in their community or leave by choice.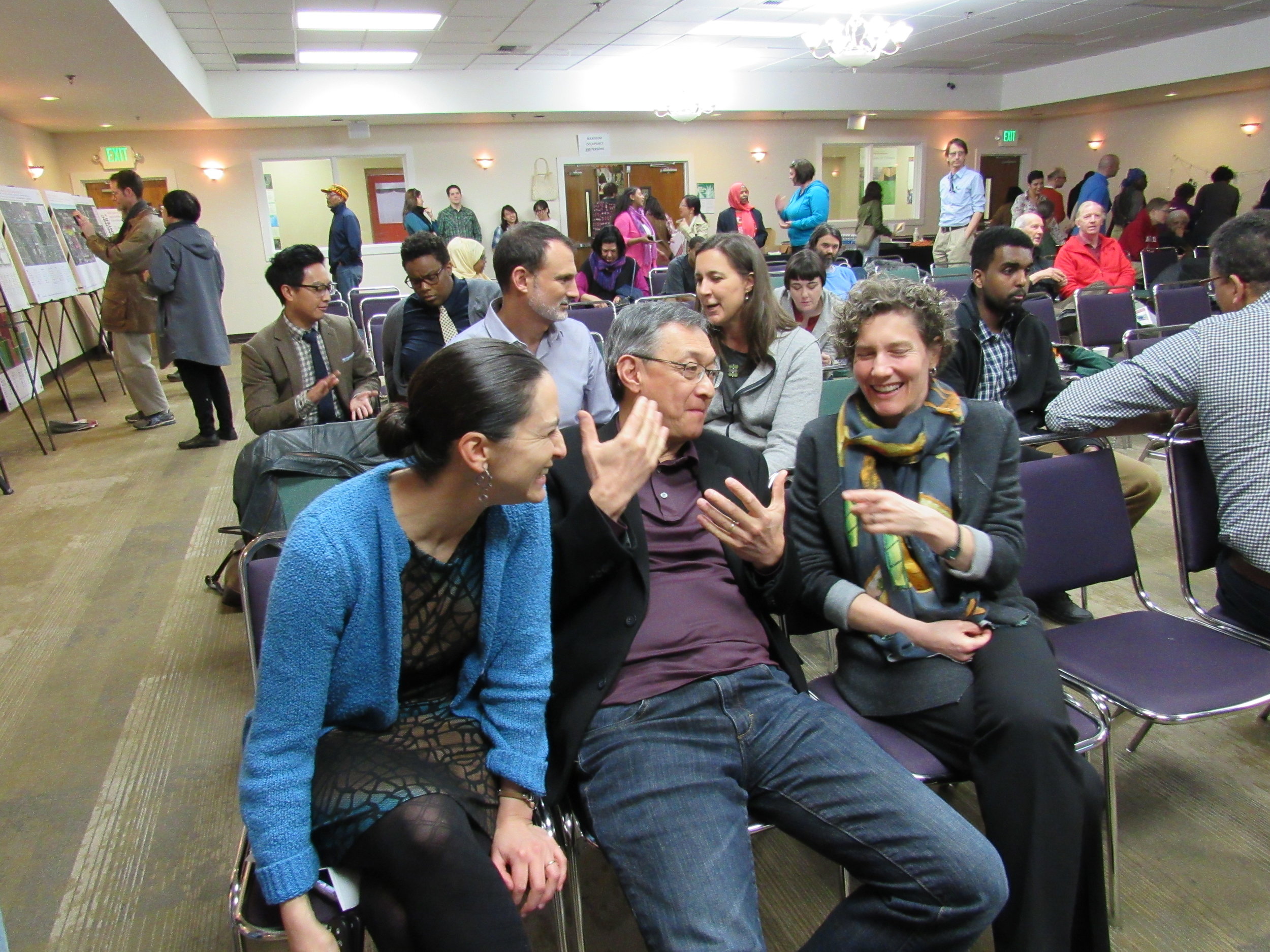 Supported by a multitude of partners
Othello Square and HomeSight Opportunity Center are being realized through synergistic partnerships:
City of Seattle
Communities of Opportunity
Enterprise Community Partners
King County
Multicultural Community Coalition

Chinese Information and Service Center
Eritrean Association of Greater Seattle
Eritrean Community in Seattle and Vicinity
Horn of Africa Services
Oromo Community of Seattle
Somali Community Services of Seattle
Urban Family Center
Vietnamese Friendship Association

NeighborWorks America
Odessa Brown Children's Clinic (Seattle Children's Hospital)
Rainier Chamber of Commerce
Rainier Valley Community Development Fund
Rainier Valley Leadership Academy High School
Seattle Colleges
Seattle Foundation
State of Washington
STEM Paths Innovation Network (SPIN)
University of Washington
HomeSight is the lead organization in this initiative and the overall project manager. HomeSight works to make communities strong and equitable through affordable homeownership, business development, and community advocacy.